The Sabarimala Verdict
In the conflict of customs and law, which one should prevail?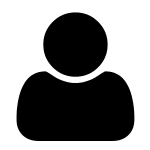 Shruti Chaudhary
RMLNLU, Lucknow, Uttar Pradesh, India
Kerala's Sabarimala Temple issue is about the conflict between women rights and tradition. The situation revolves around the age-old customs and SC's verdict which gave supremacy to constitutional morality over these customs.
The Rule 3(b) of the Kerala Hindu Places of Public Worship [Authorization of Entry Rules, 1965 (Rules 1965)] which states that "Women at such time during which they are not by custom and usage allowed to enter a place of worship" was the basis of the practice of excluding women from the age group ten to fifty years to enter the temple. These Rules were framed under Section 4 of the Kerala Hindu Places of Public Worship (Authorization of Entry) Act, 1965. In 1993, a division Bench of the Kerala High Court had upheld the entry ban saying it is usage prevalent from time immemorial. The HC had further held that only the chief priest was empowered to decide on traditions.
A five-judge Constitutional bench of Hon'ble SC ruled 4:1 in favour of allowing women of all ages to enter the temple. It found the practice discriminatory in nature and that it violates Hindu women's right to pray and practice religion. It also ruled that devotees of Lord Ayyappa do not constitute a separate religious denomination as they do not have common religious tenets peculiar to themselves other than those which are common to the Hindu religion.