Patent Trolls and Their Regulation in India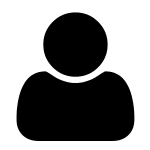 Divyansh Gautam & Tejaswi Sitaram Kandi
Symbiosis Law School, Pune, Maharashtra, India
Introduction: The Intellectual Property law in India has undergone an unfathomable change over the past decade. However, innovation, technological advances and the commercial gains which could be derived from such rights have led to the problem of increased litigations such as patent trolls. 'Patent troll' is a negative term used to describe an entity that enforces its patents against one or more alleged infringers in a manner that is considered unduly aggressive or opportunistic. Patent Trolls usually have no intention to manufacture or market the patented invention and their sole purpose is to make some quick money through cease and desist orders and Patents infringement litigations.
Purpose: This is a crucial area of research as patent trolls take advantage of the prevalent loopholes in the patent law system in various ways such as drawing huge settlement compensation from companies that cannot afford the cost and resources of litigation; they deter innovative companies from investing in research and development through the threat of litigation; and they do not practice the patents they hold, thus contributing no innovation in the advancement of technology and immunizing themselves from countersuit. In addition, trolls exhibit anti-competitive behaviour.
Methodology: The authors have used secondary sources to understand the prevalent patent law system and the best practices of various countries in order to draw a parallelism for the identification of solutions for the same.
Value: This Paper provides a survey of the modern patent landscape, addressing certain areas of the patent system that patent trolls are able to use to their advantage. This Paper then advocates that various concerned agencies play a more integral role in curbing anti-competitive troll behaviour and proposes several methods of patent reform.