Genocide: A Threat to the International Peace and Security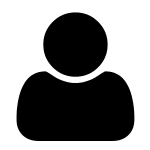 Krishnapriya K.S.
L.L.M., (1st Year)
Government Law College, Thrissur, Kerala, India
This paper intends to provide an overview of the crime of genocide through drawing special attention on the 1948 Convention on the Prevention and Punishment of the Crime of Genocide. The paper highlights the exigency of a more comprehensive approach to the prevention of genocide globally, by addressing the existing lacunae of the present Convention. The paper interprets the meaning of genocide through a closer look at the various provisions of the Convention.