Child Sexual Abuse in India: An Understanding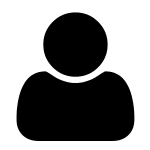 Kriti Aeron
S.S. Jain Subodh Law Collage, Jaipur, Rajasthan, India
Child sexual abuse is a grave issue in India. Sexual abuse is a trauma which can contribute to arrested development and emotional disorders that some children may never overcome. Sexual abuse is the widespread issue which should be taken into consideration. When sexual abuse is not reported and children may not given the protection and assistance which they need, they left to suffer in silence. This article discusses causes and consequences of the sexual abuse of children in India. Socio-cultural and familial risk factors involved in CSA are discussed.
Child abuse is harmful for the children as well as for society. Child abuse occurs in all cultural and ethnic groups. Child abuse can be classified as physical, emotional and sexual or through neglect. In some cases through child abuse can cause serious injury or may result in death. Gender violence – rape, sexual abuse, sexual harassment is a serious issue which should be resolved as soon as possible. There is very small scrutiny done in this vast topic in India and not many volume have been written on it.
 Providentially, the child sexual abuse issue is becoming more identifying issue, and because of it, this paper will centred around on child sexual abuse: the laws, victims, and perpetrators.